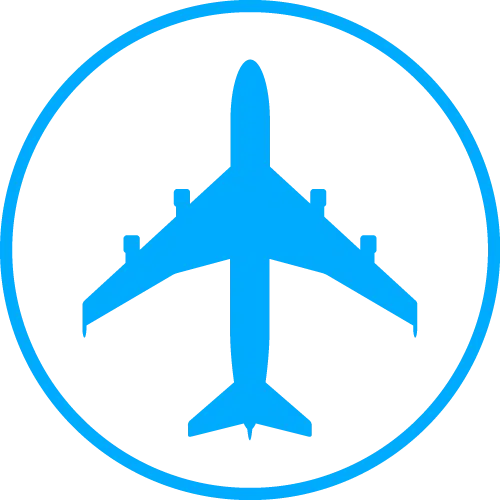 This module is extremely versatile and has numerous STCs in fixed and rotor wing aircraft.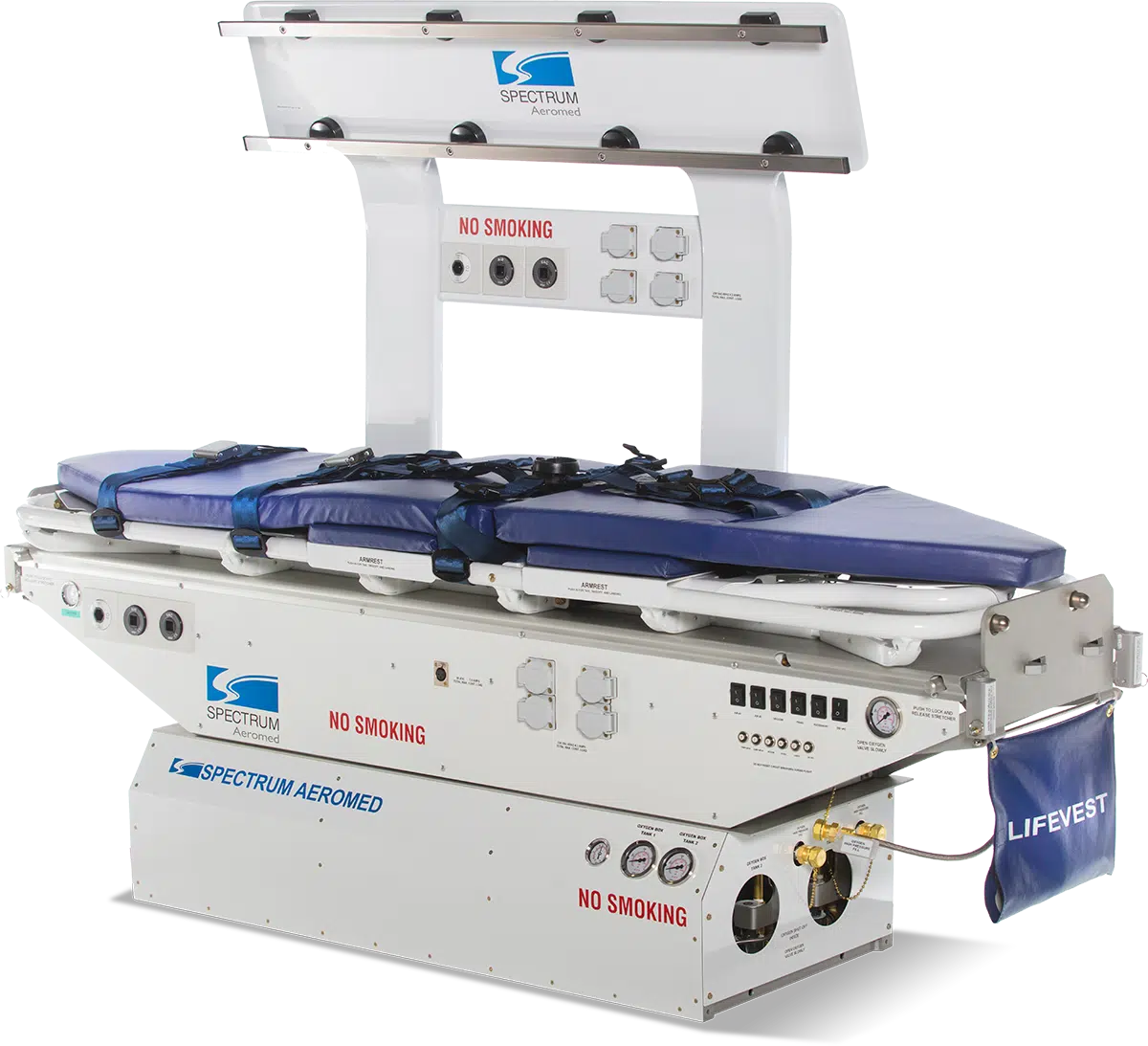 This module is extremely versatile and has numerous STCs in fixed and rotor wing aircraft. This system is lightweight, compact and fits smaller aircraft, yet has critical care capabilities for larger aircraft as well. Its functional, durable design lends itself to years of problem-free service for your air ambulance program. The system can be installed in single- or multiple-patient configurations depending on cabin space.
Bench Length: 75 inches (190.5 cm)
Width: 17 inches (43.25 cm)
Height: 10.6 inches (25.40 cm) (To top of Bench)
Base Unit Weight: 35 lbs -147 lbs (15.9 Kgs – 66.9 Kgs) (Weight depends on module model)
Overhead Console Weight: 14 lbs. (6.4 Kgs)
Dual Air Pumps: Air Pump Capacity (each) 11 lpm @ 50 psi (in ALS systems only)
Vacuum Pump: 14 lpm @ 14 in hg (in ALS systems only)
Electrical Supply: (1) 28 volt DC outlet and (2) 115 volt AC outlets or (4) 230 Volt AC outlets (in ALS systems only)
Inverter: Several 115 volt AC and 230 volt AC options (in ALS systems only)
Oxygen Supply: 3500 Liter
Dual Supply Outlets: Oxygen, Medical Air, Vacuum.
IV Mounts (4).
Wiring harness and master panel breaker relay (if required).
Stretcher Fabric: Flame retardant, easy to clean and can be custom colored.
Unique seat rail adapter allows for quick and easy conversion of the aircraft from executive to EMS configuration in approximately 15 minutes. The aircraft is easily used for multiple roles and eliminates time-consuming conversions. No special tools are required for the conversion.
Stretcher has fully adjustable backrest, thick foam pad, light weight, durable frame and expandable armrests which result in increased patient comfort. Expandable arm rests better accommodate bariatric patients and allow medical crew more access for patient care.
Patient monitoring devices and medical equipment can be secured to module using different models of equipment tables, bridges, and IV poles.
Overhead/Medwall supply panel is movable along the length of the patient or fully removable. The Medwall features an exam light and second set of pneumatic outlets, keeping aisles free from clutter and equipment.
Modular systems can be configured to secure a stretcher for adult patients or an infant transport deck for securing an incubator and cylinder housing for neonatal patients.
Our experienced and professional personnel are dedicated to providing customized solutions that will enhance the capabilities of your air medical and patient transport crews.