Introducing the new
Infinity 5000x 
Trusted Worldwide for Air Medical Solutions.
EMS aircraft operators worldwide look to Spectrum Aeromed for customized solutions to the most complicated projects and comprehensive aircraft EMS interior requirements. Understanding the needs of air medical and patient transport crews has made Spectrum Aeromed synonymous with air life support solutions.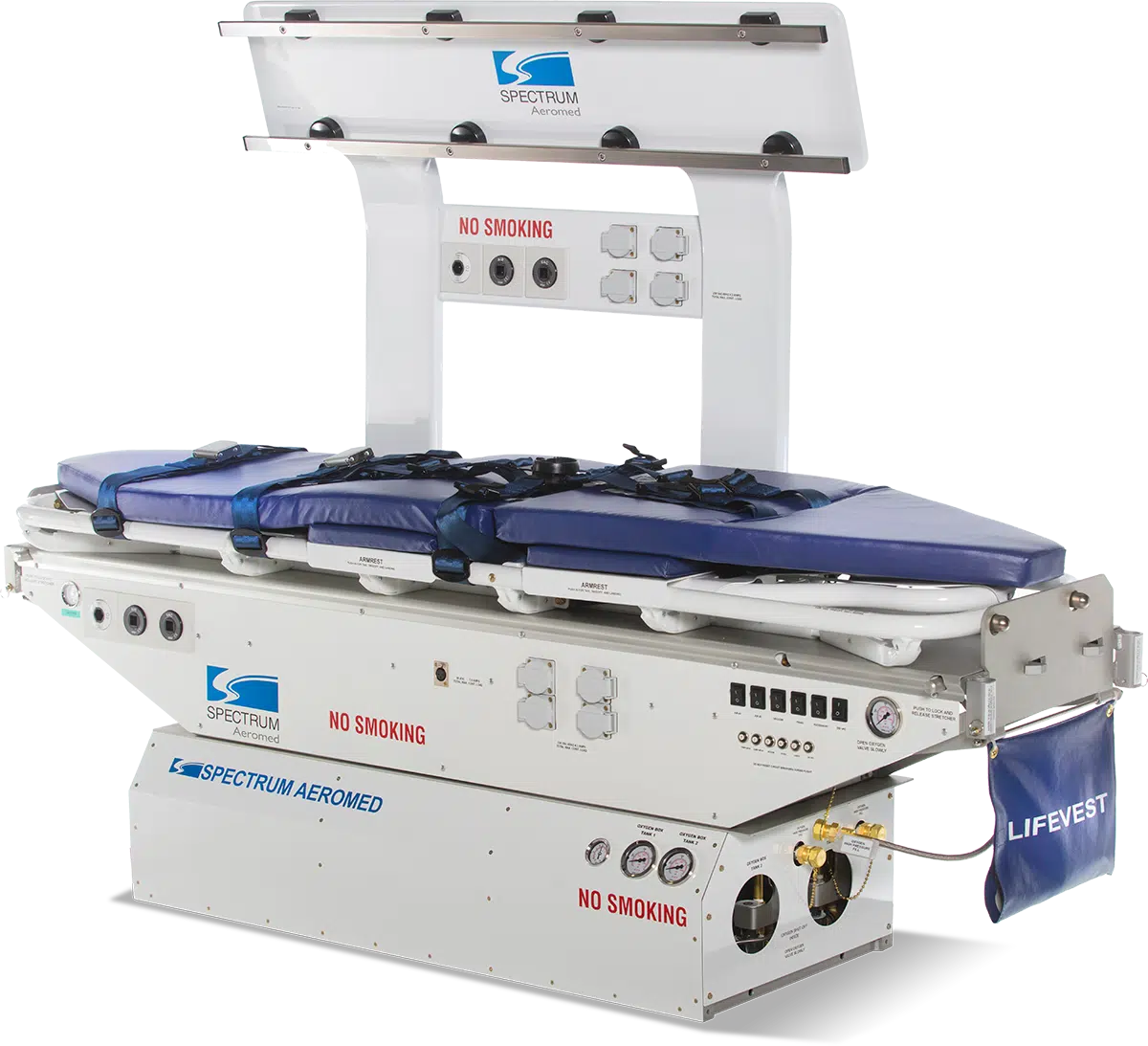 Custom-made, right here in Fargo, North Dakota, USA.
The Spectrum Aeromed Difference
Extensive Research, Design and Engineering
At Spectrum Aeromed, we have engineers who design, prototype, and customize our products for different aircrafts. From preliminary design to integration to installation, our team has you covered!
Lifetime Customer Support
We provide long lasting, personal relationships with our customers. We want to make sure you are happy with your customized solution for its entire life.
Knowledgeable and Experienced Sales Team
Our sales team is made up of experienced pilots and mechanics who have worked years in the industry. They are professional and knowledgeable.
Our experienced and professional personnel are dedicated to providing customized solutions that will enhance the capabilities of your air medical and patient transport crews.